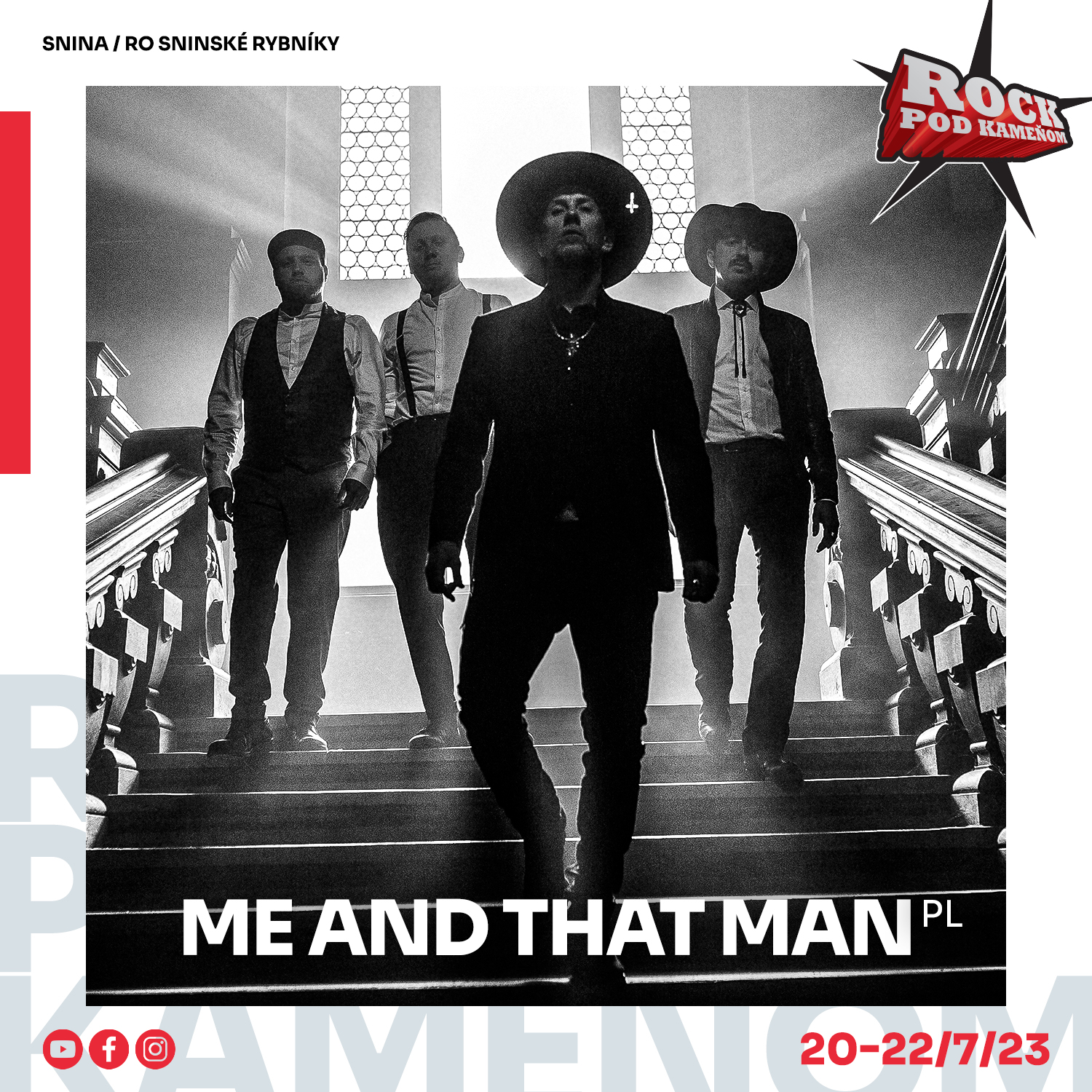 ME AND THAT MAN
ME AND THAT MAN je polský hudobný projekt založený v roku 2013 spevákom a gitaristom Adamom Nergalom Darskimom, ktorý je známy aj ako frontman black metalovej kapely Behemoth. Tento projekt je však úplne odlišný od Behemoth, pretože kombinuje prvky americkejho folku, blues a country.
Kapela vydala svoj debutový album s názvom "Songs of Love and Death" v roku 2017, ktorý získal pozitívne ohlasy a ukázal Darskimove iné tvorivé schopnosti. Album obsahuje 12 piesní, ktoré sú všetky nabitým emóciami a skvelými textami, ktoré sa vyznačujú nádejou, láskou, strachom a smrťou.
V roku 2020 kapela vydala druhý album "New Man, New Songs, Same Shit, Vol. 1", ktorý opäť dokazuje, že Adam Darski nie je len jeden typ speváka. Album je kombináciou rocku, blues a folku s pridanými prvky ako sú elektronické bicie a iné nástroje, ktoré sú nezvyčajné v tradičnej hudbe kapely. Na albume sa objavujú aj hosťujúci umelci ako Corey Taylor z kapely Slipknot alebo Brent Hinds z Mastodon.
ME AND THAT MAN je kapela, ktorá svojím zvukom a textami preniká do hĺbky ľudskej psychiky a vytvára atmosféru, ktorá vás prenesie do iného sveta. Tento projekt dokazuje, že Adam Darski má oveľa viac tvorivých schopností ako len metalový spevák a je schopný vytvárať nezabudnuteľné hudobné zážitky pre fanúšikov rôznych žánrov.